80 VOLT FORKLIFT BATTERY QUESTIONS
Can my building handle charging an 80 volt truck?
80 volt trucks require a charger which operates on 480 volt AC input. That is about the only special requirement.
How long does an 80 volt battery last on one charge?
As with any other forklift, it all depends on how much you use it. Pound for pound, an 80 volt system has shown a significant increase in run time over a similar truck of lower voltage.
[ BATTERIES ]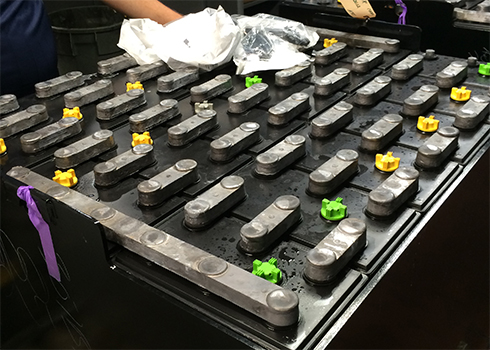 CONTACT US
Call our friendly and knowledgeable staff to get expert advice on everything from the latest battery charging technology, including opportunity and fast charging to battery watering and battery safety products.
(888) 538-4490
Get In Touch Now