Acid splashes and protective clothing
Acid splash in the eyes
Acid splashing into the eyes is the most dangerous condition possible while handling higher specific gravity acid or electrolyte. If splashing occurs, the eyes should be immediately flooded gently with running water for at least 15 minutes. Medical attention should be obtained as quickly as possible. Special care should be taken to check for persons wearing contact lenses. If acid splashes into the eyes, the lenses should be removed and the eyes thoroughly rinsed. WARNING: Do not place a buffering or neutralizing agent in the eyes without the approval of your Safety Department.
Acid splash on Skin
Acid or electrolyte spilled or splashed on the skin should be washed off with running water. If a burn develops, report the incident to a supervisor and seek medical treatment.
Acid splash on clothing
When acid splashes on clothing, use a weak solution of bicarbonate or soda ash to neutralize the acid. When clothes are soaked with acid or acid is splashed over large areas of clothing, remove the clothing, neutralize the acid with bicarbonate or soda ash, and/or rinse with running water. The sooner the clothing is rinsed, the less likely it is that the clothing will be damaged.
Protective clothing
Normal work clothing can be worn in battery charging and battery repair areas for routine battery work. Acid-resistant clothing is not as susceptible to acid damage as garments made of cotton, rayon, or similar materials. Appropriate personal protective equipment such as that listed below should be worn when servicing batteries:
acid-resistant gloves
acid-resistant arm gauntlets
acid-resistant apron
acid-resistant boots
acid-resistant cover goggle or cup goggle plus face shield
[ SAFETY ]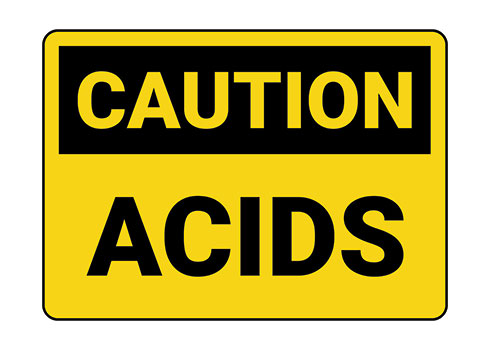 CONTACT US
Call our friendly and knowledgeable staff to get expert advice on everything from the latest battery charging technology, including opportunity and fast charging to battery watering and battery safety products.
(888) 538-4490
Get In Touch Now