EE and EX – What's the difference?
Electric-powered lift trucks used in hazardous locations must, by law, be equipped with special construction to allow them to operate safely in the hazardous environment, which is classified either "EE" (Spark proof) or "EX" (Explosion resistant). These location use, manufacture, or process combustible gasses or vapors, explosive mixtures, or other hazardous materials. Once the location has been defined as "EE" or "EX," special battery construction may be required. Always check with the truck manufacturer to determine if your particular truck requires an "EE" or "EX" special battery.
If the location is defined as "EE," the forklift may require an "EE" battery. As a general rule, a truck with an enclosed battery compartment and an "EE" designation on its factory nameplate does not always require an "EE" battery. If the battery compartment is exposed, a battery with "EE" construction is mandatory. ONLY THE TRUCK MANUFACTURER CAN ABSOLUTELY DETERMINE THE NEED FOR AN "EE" BATTERY.
"EX" truck compartments have varied designs. Many different battery assemblies are possible. "EX" batteries always require a cover and have the charging connector (Anderson Type "N" 150-amp receptacle) mounted in the fuse box compartment. All "EX" type battery chargers require an Anderson Type "N" 150-amp plug. The battery's charging connector should be mounted within the steel tray and should only be accessible by locking or unlocking the cover hasp.
[ BATTERIES ]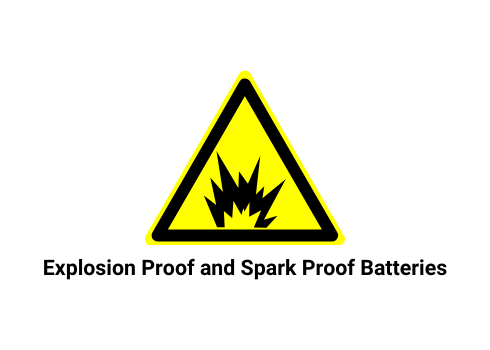 CONTACT US
Call our friendly and knowledgeable staff to get expert advice on everything from the latest battery charging technology, including opportunity and fast charging to battery watering and battery safety products.
(888) 538-4490
Get In Touch Now